Latest Monthly Winners Gallery
For more information email:
Photographic Challengers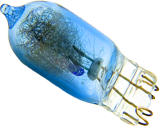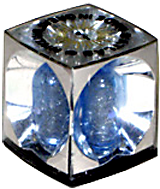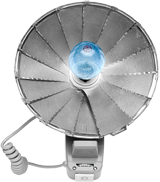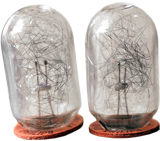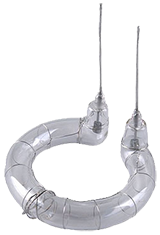 One of the best ways to develop as a Photographer is to participate in competitions. By doing this you can compare your efforts against fellow members to sharpen your skills and learn how to take better pictures.
Monthly Competitions
Our Camera Club runs monthly competitions that alternate between Set Subject and Open Subject.
Colour Print - Advance Photographer & Photographer
Mono Print - Open Grade
EDI - Advance Photographer & Photographer
Photographic Challenges (where indicated>)
Audio/Visual Presentations (where indicated>)
July to May we hold monthly competitions, these alternate between Set Subject and Open Subject competitions, with sections for colour prints, monochrome prints and EDI - both the colour print and EDI sections are graded, however the monochrome print section is not graded. A monthly competitions list (including Set Subject definitions) can be obtained at monthly meetings or from this site. We ask members to not only supply images for the Print sections, but also an EDI copy of the print images. (This eliminates the need to scan images from the prints as well as providing quality images for projection).
The naming convention for club competitions is as follows:
Colour Prints:
Monochrome Print:
EDI Images:
Photographic Challenge:
Audio/Visual:
The Paatsch Shield:

[for Advance Photographer]
[Open]
[for Advance Photographer]
[Open]
[Open]
[Open]

43~Title~CPA
43~Title~M
43~Title~EDIA
43~Title~PC
43~Title~AV
43~Title~PS

[for Photographer]

[for Photographer]




59~Title~CP
59~Title~M
59~Title~EDI
59~Title~PC
59~Title~AV
59~Title~PS

On the left panel you can download the latest Competition Programme, including club info and set subject definitions.
Competition Information
Competitions are designed for fun and to learn more about the great art of photography.
Films and prints may be commercially processed.
Digitally manipulated images are currently allowed in all sections.
Prints are to be mounted matt board.
Two or more images may be presented in one mount and will be considered as one entry.
Place image member number, title and competition in the top left corner on the reverse side of the mount. (refer Naming Convention)
Keep a record of your entries, dates and titles.
Judges are selected from the Victorian Association of Photographic Societies (VAPS) list of judges and Photographers within the industry. (or judged in-house where required)
Judges give written comments and award a score out of 15 for each entry (that fit the criteria).
Entries are viewed at meetings, judge's comments and scores are read out, certificates are presented for first, second and merit.
Monthly scores are calculated for Aggregate Points and awarded with Annual Awards in June.
New members start in Photographer grade unless having professional experience or graded higher by another club.
Member grades are reviewed in April; scores from the previous 12 months of monthly competition are averaged. Current Photographer members whose average is above the club average are promoted to Advance Photographer, while current Advance Photographer members lower than club average have the option to transfer to Photographer grade. Members need to have entered 50% of monthly competitions for grading to be altered.
In addition to monthly competitions, the club is involved with inter-club competitions organised by Victorian Association of Photographic Societies (VAPS).
General Competition Rules
Entries will be accepted from current financial members only.
Members may enter a maximum of three images each month one in each section.
Each entry is to be marked with the member's competition number and image title along with competition type, each separated with a tilde (~)(not name). e.g. 98~The Windmill~CPA.jpg.
EDI entries must be JPEG format only, a maximum of 1920 pixels width and 1080 pixels height @ 72 PPI.
Members are to avoid entering the same image more than once in the same month. (Colour, B&W or EDI).
Maximum size for a print entry is 30x40cm (12"x16") & 3mm thickness, including the mount.
All images must be the original photographic work of the entrant. ie: The Entrant holds the copyright. The Image must be based on one or more original images of the photographer. (Entries preferably no more than 5 years old)
Monochrome images may have an overall tone/colour added to the processed image.
An entry that has not won a 1st or 2nd place win, may be resubmitted once. (The Image of the Year is the only exception!) The title must not be changed when re-entering.) (second judge may offer a different comment).
Photographic Challenges (where indicated>)
Audio/Visual Presentations (where indicated>)
The Competition Secretary reserves the right to refuse any entry that is deemed not to meet the Set Subject criteria or is deemed inappropriate.
All entries shall be submitted to the Competition Secretary at Club meetings two months before the entered competition.
Photographic Challengers
These competitions are designed to encourage members to get out and used their equipment in a learning manner with a set-subject, while trying out and learning to understand photographic techniques with their cameras.
These images must be taken within a timeframe and theme of a one month duration between designated monthly meetings.
Annual Awards
Information and Rules for the Image of the Year Competition which is held for the June monthly meeting, with trophies awarded for the best prints and EDI images.
Photographic work is submitted showing the great works from the year.
Image of the Year Competition is an Open Subject competition.
All entries must have been entered in WACC monthly competitions (July to April of the competition year).
Entries must have not been entered in any previous WACC end of competition year competitions.
Entries must be submitted at the April meeting.
A judge is selected to judge the Image of the Year Competition.
First, second and third place winners are awarded in each of the four sections: Colour Prints Advance Photographer, Photographer, Monochrome Prints (Open grade), EDI Advance Photographer Images and EDI Photographer Images
Aggregate Points
Aggregate Points are announced and awards are presented at the Annual Awards in June.
Aggregate points are given for monthly competition entries. Entries that receive a first, second or merit are given additional points.
The points are awarded as follows: Each entry submitted 1 point, First Place 3 points, Second Place 2 points and Merit 1 point.
Aggregate points from July to May of the competition year are totalled.
Each of the 4 aggregate point sections will have a first and second place winner: Colour Prints Advance Photographer and Photographer, EDI Images Advance Photographer and Photographer and Monochrome Print (Open Grade).
Trophies and Awards
These awards are presented at the June meeting Image of the Year awards night.
J&J Dallinger Memorial Trophy
The Dallinger Family of Albury select the winner for this Trophy from the Print/EDI of the Year Competition winning entries.
David Tilley Memorial Trophy
This trophy is awarded for the "Most Creative Photograph" selected from the April competition entries.
Pelican Award
This trophy is awarded for the "Best Nature Image" selected from the May Competition and the trophy is presented at the Image of the Year Awards meeting in June. Entries must depict creatures in the wild (not your pet) or natural scene (landscape or seascape).
Audio/Visual Award
This trophy is awarded for the "Best Audio/Visual Presentation (AV)" selected from the Annual Competition and the trophy is presented at the Image of the Year Awards meeting in June.
The Paatsch Challenge Shield
Is a shield that the Wodonga / Albury Camera Club and the Benalla Camera Club compete for annually. It consist of the best 12 photos from each club taken on a nominated outing and submitted for VAPS judging and the club with the most points scored, results in taking procession of the shield for 12 months. There are also Merit Certificates along with an award for the photographer with the top scoring (Best) image.
Download a copy of the Rules
Top of page