These awards take place in June of each year and is known as the "Image of the Year" competition. It is an open subject competition, where images previously entered during the year and considered by the member to be their best works can be re-entered for judging by a different judge.
First, second and third place trophies
are awarded.
Aggregate point trophies
are also awarded for first, second and third placing's, determined by accumulated points achieved throughout the competition year.

The David Tilley Memorial Trophy (Most Creative)
David Tilley was well known for his creative photography.
The trophy is kindly donated by Jean and Charles Tilley in memory of David.
The Trophy is selected from the April monthly (Open Subject) competition, and is awarded for the "Most Creative Photograph"
The Pelican Award
This award was named due to the large amount of pelican photographs and slides entered in competitions, and the pelican became our club mascot. The pelican award is donated by Paul Temple and is awarded for the "Best Nature Image" depicting creatures in the wild or a natural scene.
The Audio/Visual Award
This award was introduced in 2015 and is another avenue for members to diversify their photography, producing a short presentation by working with sequences comprising still images, where the storyline or theme, sound, transitions and images are interdependent.
The J&J Dallinger Memorial Trophy
John and Jack Dallinger are remembered by this trophy for the support given to the club over many years. Jack was also one of the early members of the Wodonga Camera Club and remained an active member for over 40 years. Today the Dallinger family and Foto Supplies Camera House still support our club in many ways. The Dallinger Family of Albury view all the first, second and third place winners from the Image of the Year Competition and they award the Trophy to the entrant of their favourite image.
The Paatsch Challenge Shield
Is a shield that the Wodonga / Albury Camera Club and the Benalla Camera Club compete for annually. It consist of the best 12 photos from each club taken on a nominated outing and submitted for VAPS judging and the club with the most points scored, results in taking procession of the shield for 12 months. There is also an award for the photographer with the top scoring (Best) image.
2012 Winners: Wodonga/Albury Camera Club.
2013 Winners: Wodonga/Albury Camera Club.
View the current Competition images here on the Paatsch Shield page

2020/2021 Annual Awards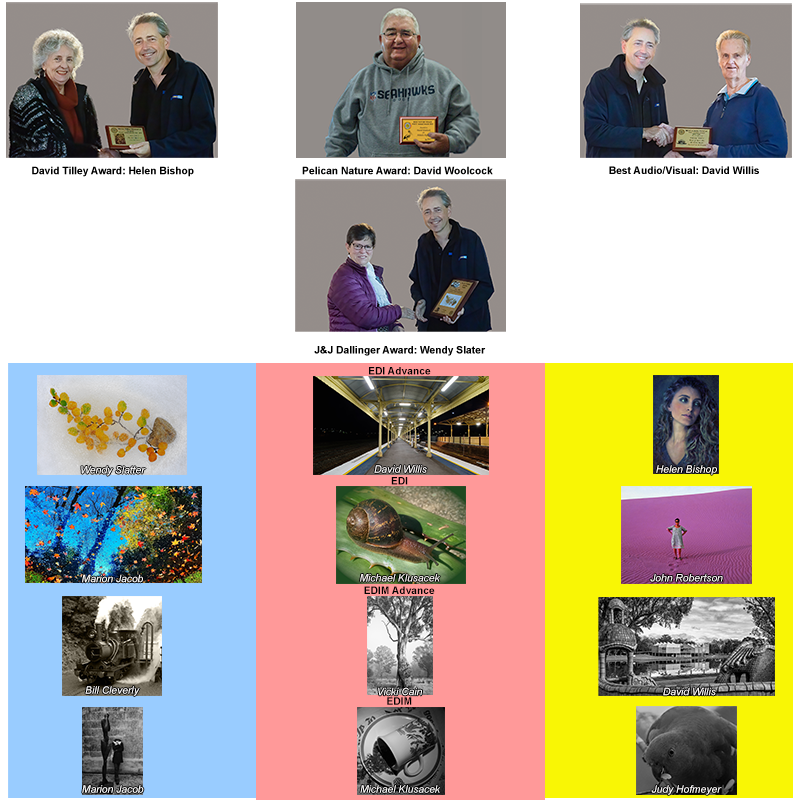 Competition Winning Images